Pattern Design -- Unique work of art with glossy finish transformed it into a very personal and one-of-a-kind piece of art.
Two-Way Truss Rod -- Adjust the distance between the strings and the fingerboard to get the most comfortable playing experience.
Semi Covered Machine Head – Keeps dirt and debris out, allowing tuners to last much longer.
Brand
WINZZ
SKU
AF227A
Size
39 Inch
Color
Delicate Vine, Rock Skull,

Elegant Butterfly

Body Style
Acoustic
Material
Basswood
Neck Material
Okoume
Fingerboard&Bridge Material
Technical Wood
Binding
White ABS
Machine Head
Geared, Die-Cast Chrome Covered
Strings
6-String, Steel
Nut width (12 fret) 
2.09"
Scale Length 
25.6"
Weight
7.06 Ib
Dimensions (L x W x H)
40.94 x 17.72 x 4 Inch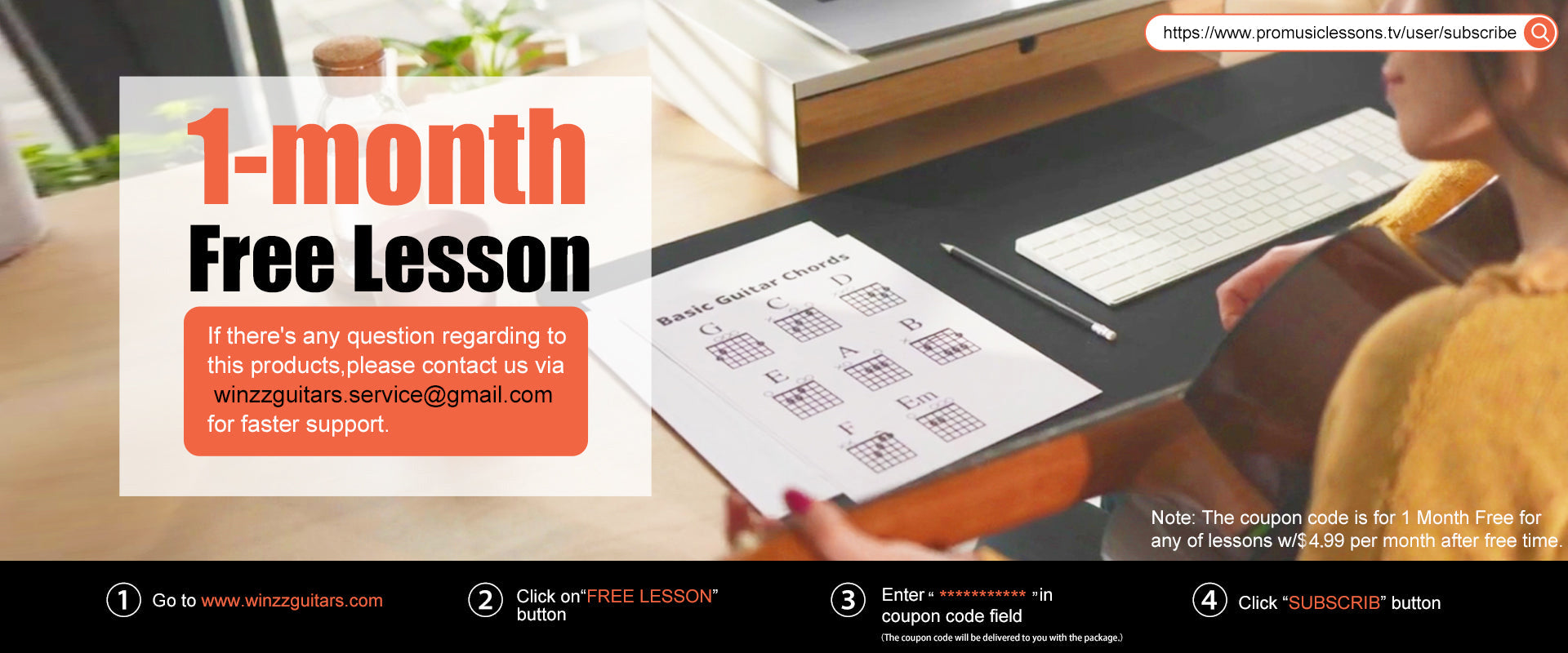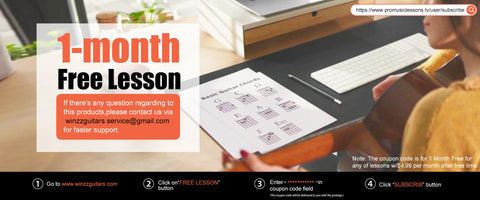 RETURNS POLICY
If you are not satisfied with your purchase for any reason, just contact us at winzzguitars.service@gmail.com within 30 days after receiving your product and we'll issue a full refund upon receiving the items.

RETURNS PROCESS
To be eligible for a return, your item must be unused and in the same condition that you received it. Include all original packaging, manuals, warranties and accessories, or you may be subject to a return handling charge.

To return merchandise, please follow the steps below:
Email us your return request at service@gmail.comindicating the order number, which items you want to return and the reason for return.

We will give you an RMA#, please write your RMA# on the return shipping label. Attach the return shipping label to the shipping box.

Once these steps are completed, drop your package off with your carrier. Please allow 1-2 weeks for your return to be processed.
Interdum et malesuada fames ac ante ipsum primis in faucibus. In blandit nunc enim, sit amet pharetra erat aliquet ac.
SHIPPING
FREE Ground Shipping on all U.S. (excluding Alaska, Hawaii, Puerto Rico)merchandise orders.

DELIVERY TIME
Receiving time = processing time + shipping time
1) Processing time: 1-2 working days
2) Shipping time: 3-7 working days
Lovely design.
This is a great guitar set for a beginner, it comes with everything you need to get started!! A gig bag, a tuner, a cleaning cloth, which you will need, black is a fingerprint magnet. A capo..this set has a lot of accessories!
The guitar is beautiful, I really like the paint design they chose here, it looks great in person, pictures don't do it justice.
The guitar feels solid, everything functions as it should. The machine head tuners hold tune pretty well, the strings feel fine, sound good. I haven't found any frets that won't hit there notes. The neck is painted with a gloss covering as well, not a fan as its hard to move your hand up and down the neck quickly, but I have felt much worse.
It doesn't produce the richest sound, which is to be expected at this price range. It sounds a bit tinny at times and you do get some vibrations periodically. Honestly though for the price with the accessories you get and the beautiful paint job, its still a good value, especially someone just starting out playing.
If you collect guitars it also looks amazing just hanging on a guitar stand or on the wall, its beautiful.
I think this is a great guitar for anybody learning or wanting something to display for looks, if you want a guitar with amazing sound, this might not be the one. But for the price, its still a great purchase for many reasons.
Acoustic guitar
The guitar looks awesome and plays well for the price. Only issue I'm having is that when it arrived the box was ripped open and one of the picks fell out and when I pulled the accessories bag out it was a bit ripped. I have a feeling once I really pull everything out of the bag that something is going to be missing. Overall the guitar is pretty sweet with the design it looks awesome. Gotta hate when things like this happens. Oh well.
Good guitar
Good guitar for any skill level
Love It
I love this guitar. It's pretty and it sounds very nice after it's tuned up. The only thing about it that kind of irked me was that the bridge pins were popping up a little so I had to gently tap them down. Other than that this is a gorgeous and very nice guitar and is one of my favorites.
WINZZ AF227A 39-Inch Concert Pattern Design Acoustic Guitar
Winzzguitars strives to deliver your order as quickly and safely as possible. Every item we ship has been inspected and is guaranteed, and we use trusted carriers like FedEx, UPS or the United States Postal Service to assure that your order is in good hands!
TAX
The price already includes tax, no need to pay additional tax.
FREE SHIPPING
FREE Ground Shipping on all U.S. (excluding Alaska, Hawaii, Puerto Rico)merchandise orders.
 We are very sorry that we do not provide express service outside the United States for the time being.
PROCESSING TIME
Please allow 1-2 days for our team to pick and pack you order. Shipping timeframes are in addition to our processing times. Orders will be delivered between 8am – 4pm Monday to Friday(Pacific Standard Time).
Please note that once your order is on its way, we are unable to change the shipping address or cancel.
DELIVERY TIME
Receiving time = processing time + shipping time
1) Processing time: 1-2 working days
2) Shipping time: 3-7 working days
POSSIBLE DELAYS
We do our best to ensure the timely delivery of all orders, please bear in mind that we are only provided with an estimated delivery date from our carriers. On a rare occasion, your order can arrive outside of the estimated timeframe.
TRACKING YOUR ORDER
You will receive an e-mail notifying you once your order has shipped. The email will include a unique parcel tracking number. The status of your order can be reviewed by logging into Winzzguitars "My Account". Click on " My Order " to review your order status and/or obtain a tracking number. It can take a few days following order shipment before the tracking number becomes active on the courier's system. If the information is not available please try again later. Please rest assured that the estimated shipping time is valid regardless of the tracking site updates.
After 1-2 days of delivery, you can check the progress of the courier through the following URL according to the delivery method.
UPS:https://www.ups.com/
USPS:https://www.usps.com/
AMAZON LOGISTICS US:https://parcelsapp.com/